Mummy Found With Christian Tattoo Of Archangel Michael On Inner Thigh
A 1,300-year-old mummy found in Sudan was hiding an angelic secret, which has now been revealed by CT scans done by researchers at the British Museum, reportsThe Telegraph.
The naturally-preserved remains of a Sudanese woman were excavated in 2005, but new investigations have revealed a tattoo located on her inner thigh which symbolizes the Archangel Michael, according to Live Science.
"This is the first example of a tattoo on a Sudanese mummy from the medieval period," Daniel Antoine, the curator of physical anthropology at the British Museum, told The Telegraph. "And the tattoo itself is remarkable because it's actually a monogram, which is the letters for the word 'Michael' in Greek compressed into a symbol."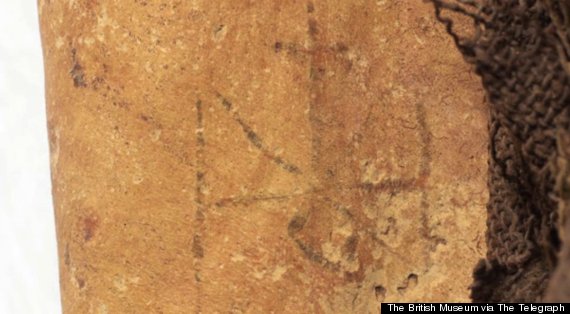 The tattoo itself.
"St. Michael was the patron saint of medieval Sudan," Antoine explained. "We have found other examples of the monogram, but never in the form of a tattoo. We have engravings, and graffiti on some of the medieval churches, from that part of the Nile Valley. So this is truly a unique and remarkable find."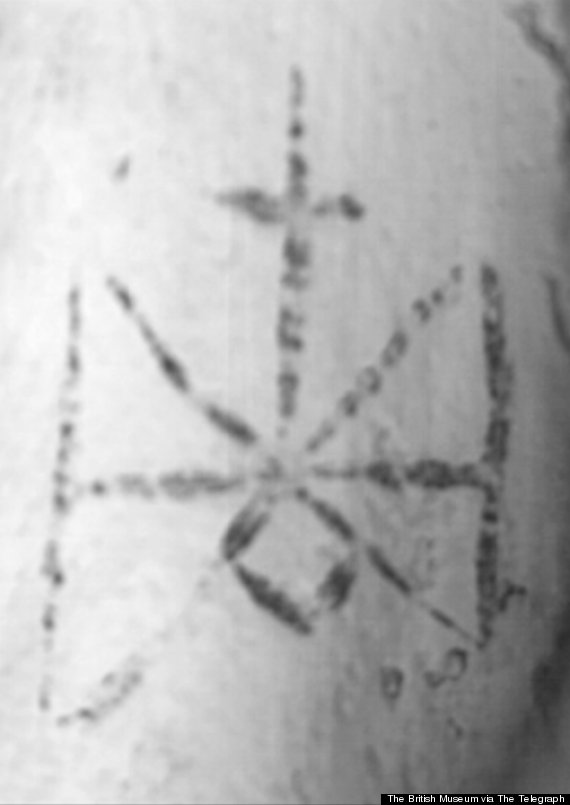 The tattoo in contrast.
The woman is believed to have been between 20 and 35 years of age when she died, and was buried simply, wrapped in linen and woolen cloth. The hot, dry climate naturally preserved her body.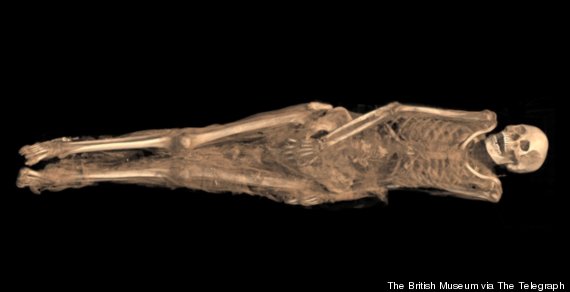 The letters on her inner thigh spell out M-I-X-A-H-A, which is "Michael" in ancient Greek. Researchers say that she probably died around AD 700 and lived in a Christian community on the banks of the Nile River.